Mobilize by Mobile Web Up
Meet the Mobilize platform by Mobile Web Up. It's our core proprietary platform creating a mobile friendly version of your entire web presence.
Stays In Sync

Your website changes over time. New content, updated copy, revised prices and wording. With Mobile Web Up, your mobile site automatically and immediately updates for most changes on your full site.

No Work For You

Your IT staff has enough to do already! Your mobile website lives on our hosted servers. No engineering or design changes needed on your end.

Work As You Normally Do

You have your own process for publishing and updating web content. And you won't have to change it one bit! Mobilize is compatible with every content management system, web server, framework, and site organization.

Works On All Devices

iPhone, Android, Blackberry, Windows Phone 7, Nokia.... Your prospects are using hundreds of different mobile phones, each with their own quirks and differences. Your mobile site looks great on all of them! Learn more about the mobile device landscape.

Optimize Mobile Images & Graphics

Rich, high-resolution screens - like the iPhone Retina display - are becoming common with new phones. Promote your products and visual branding with instant, top-quality mobile image optimization.

Future-Proof Mobile

Every week, new phones come out, often with innovative differentiating features. The result? The mobile landscape is constantly evolving. With Mobilize by Mobile Web Up, you don't have to worry about it. We continually update the platform to keep you ahead of the curve.
Case Studies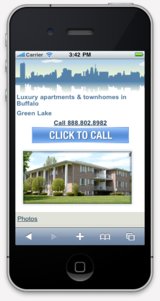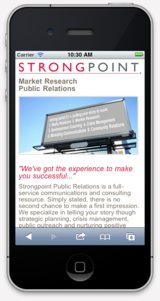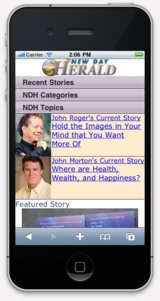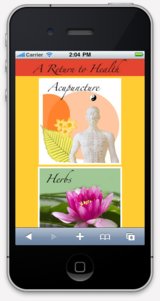 "We are very happy with your work... I will recommend Mobile Web Up whenever the opportunity comes up!"

Nadine L. Simon, Marketing Director, www.LuxuryAptsWNY.com
"How was the process of working with Mobile Web Up overall? FANTASTIC! I highly recommend Mobile Web Up, without reservation!"

Deborah Martinez, Web services manager, MSIA
"I nearly flipped because I knew if I was having trouble loading my website [on my phone], so was everyone else... They worked remarkably fast. I highly recommend asking Mobile Web Up to make your website transition smooth and easy to the mobile universe."

Angela K. Lee, L.Ac, A Return To Health Acupuncture